What are APNEA Academy Courses?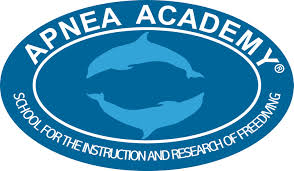 APNEA Academy Courses is an Organization which provides support for people in order to discover Free Diving. All the Courses are just different accreditations for freedivers. The main goal is the same as AIDA Courses, but much more dedicated to apnea, as the name suggests it.
Apnea Discovery฿ 7600 / 2 Days
With minimum equipment, you can test free diving by learning basis of relaxation and breathing. You will learn to look inside yourself and reach a fullness state. A new state of wellness is at your range. Discover the harmony of the purest underwater world.
Second Level฿ 12600 / 4 Days
This course is dedicated to improve the techniques of the first level. You are already confident in open water. Of course, you will reach new performances, far better: 2 minutes and 30 seconds, 55 meters with fins and reach 15 meters deep. We will improve the experience you already have.
---
First Level฿ 9700 / 3 Days
This course represents your first complete approach to Free Diving. We will bring you to the following performance: 1 minute and 45 seconds of static apnea, swim 30 meters with fins and 8 meters deep. You will learn and apply the complete basic technique of breathing and relaxation.
Third Level฿ 15500 / 5 Days
This is the last level and the most awarded you can reach in Free Diving about apnea. You will increase your abilities of breath-holding and relaxation. 3 minutes of static apnea, 70 meters with fins and going 25 meters deep are the performances you will achieve.
Book Your APNEA Academy Course !
Click here to start your own adventure. SSS Phuket will be your guide !
Schedule Now
Program Summary
For whom
Shallowest dive depth
Skill Bar Title