Review on the 1st November of 2015 Kalamata – Greece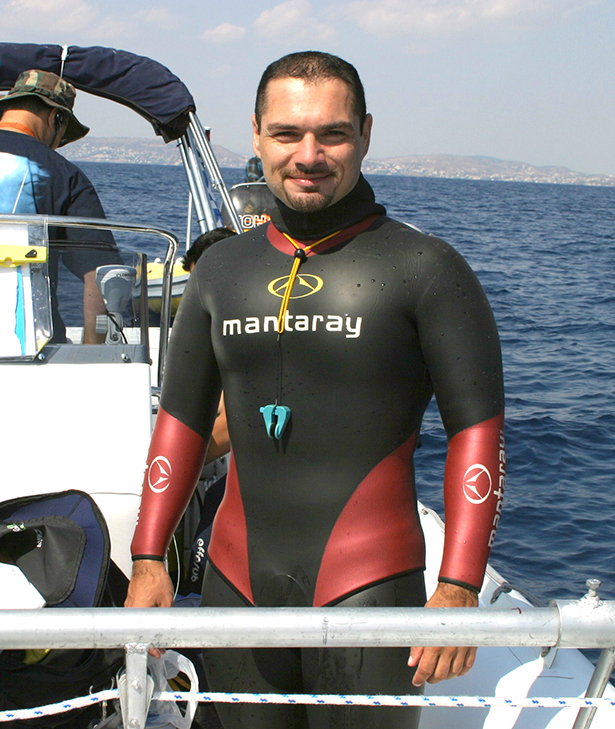 Stavros KASTRINAKIS is a Greek free diver. On the 1st November, he set his first World Record in the discipline of Variable Weight (VWT).
What is Variable Weight Apnea ?
The Variable Weight Apnea consists of going down underwater as much as possible. You have the possibility to change your weight during the dive: usually heavier on the way down, then lighter on the way up.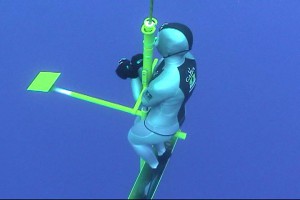 The main equipment for Variable Weight is the sled (Yellow stuff in the opposite photo). It is designed to be as hydrodynamic as possible to make the descent very quick. The average weigh is 50 kilograms. Divers also wear a thick wetsuit of 7 millimetres. Even in warm water, it increases their buoyancy on the ascent. For recreational variable weight, almost any weight will be used, but retrievable. Nevertheless it will not be attached, for obvious dangerous reasons.
The incredible performance
So now that you know a bit more about Variable Weight. Let's talk about the new world record. The first day of November, Stavros KASTRINAKIS successfully returned from a plunge to 146 meters. It took him 3 minutes and 33 seconds. The previous deepest variable weight dive was achieved in the autumn of 2013 in Egypt, by the Canadian William WINRAM.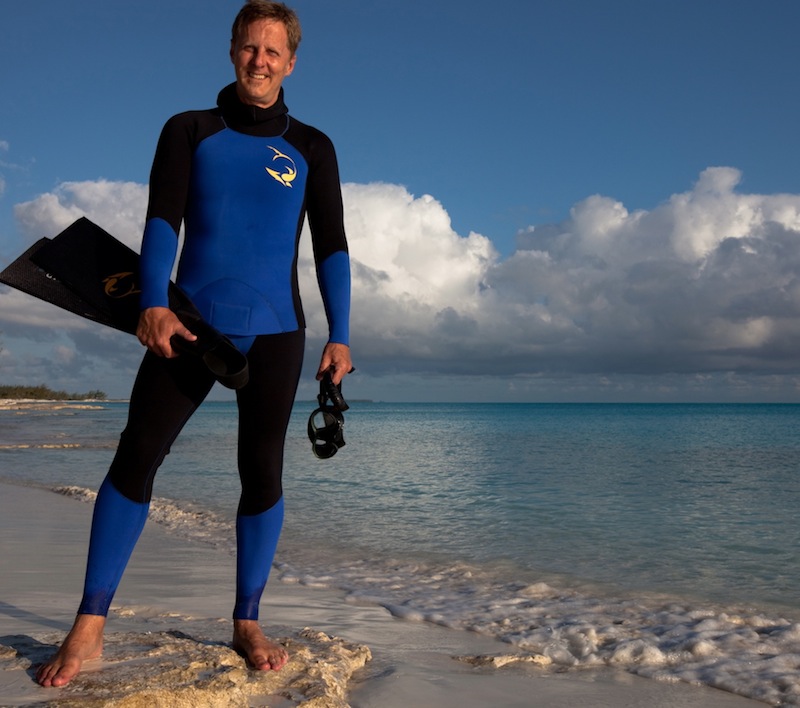 Stavros is a well-known free diver. He is a favorite among high-performance and well-respected throughout all the freediving community. He didn't forget to thank the ones who helped him reach his most important dive.
"I would like to thank my AIDA Judges Radek GACA & Dave TRANFIELD, our medical/safety team: our doctor Dr. Panagiotis GIANNOPOULOS, the rescuers Thanasis BALTAS, Christos KEIS & Robert KAPONIS, and safety team Nicholas KOUVARAS (organizer), Stefanos CHANIOTIS (boat operator), Dimitrus BERTINELLI (safety diver). We also would like to help the supporters of the record attempt: The Municipality of Kalamata and Mr Haris VGENIS for their support for the event, Elite Resort Hotel for hosting the event and providing logistical support, XT Diving Pro for its support and amazing wetsuits, UK Germany for providing UW housings, Rescue Team Messinia and last but not least the Central Hospital of Kalamata."Stavros Kastrinakis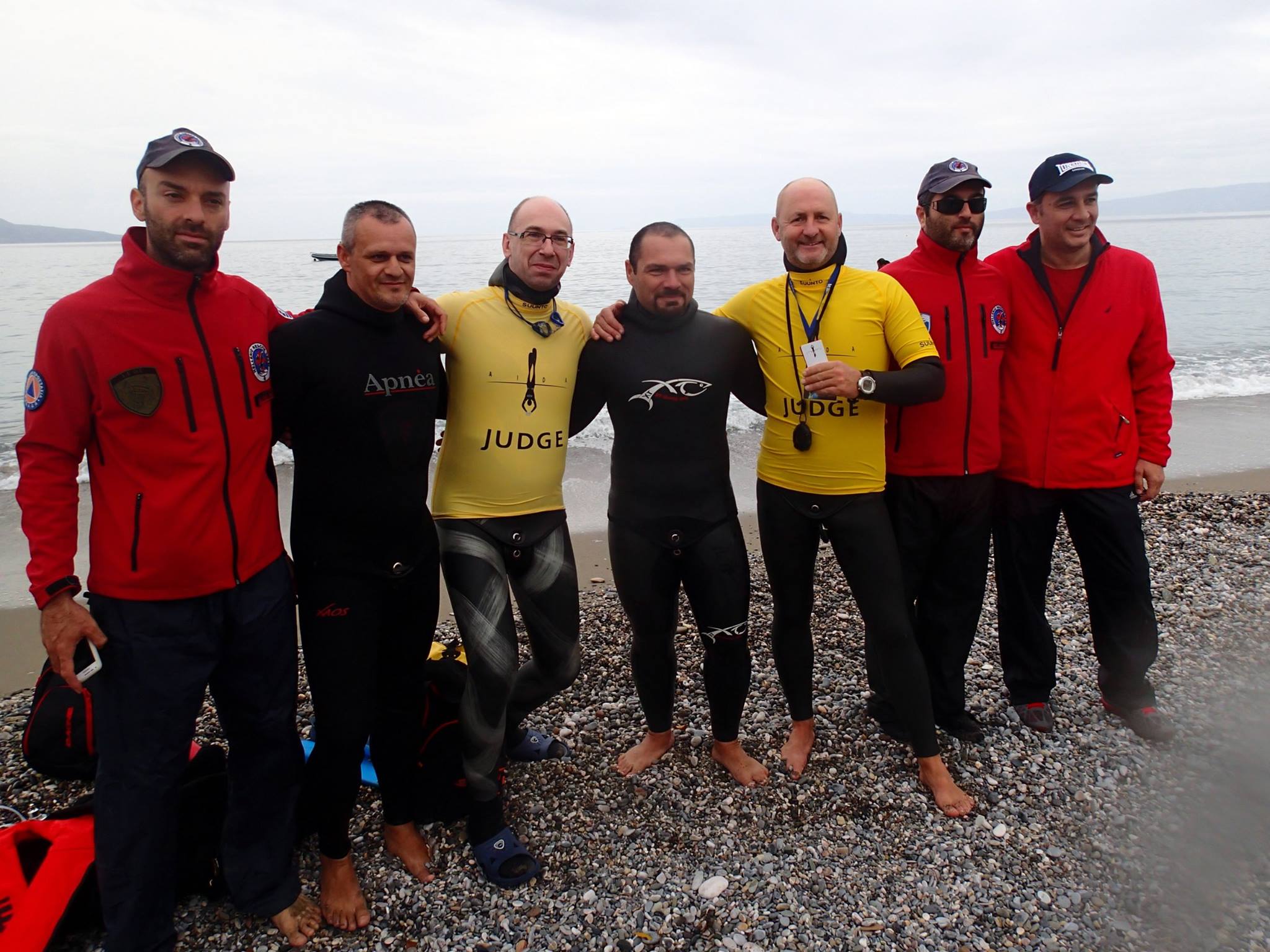 Congratulations to this new world champion, who achieved this month a performance he deserves for all what he's done all along his free diver career.